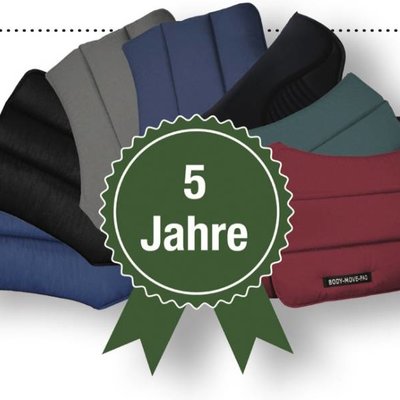 Body Move Pad
The new, refined and patented Body-Move-Pad Pro Correction* ensures
optimal and durable pressure distribution and relief
compensates various fit problems between saddle and horseback
padding of missing muscles support of muscle growth without loosing closeness between horse and rider
Body-Move-Pad Basic Relax* – For the comfort of your horse. Minimizes pressure beneath the well fitting saddle and supports muscle relaxation.
The new Body-Move-Pad Western – made in Germany by st-eb – is perfectly adjusted to Western Riding!
* Please tighten the girth several times when the pad is new. The saddle will slightely sink into the pad and thereby adapt it.

Read more
Read less